It's only November but I am itching to get started on Christmas planning! The shops have all got their decorations out, and you may have noticed a slightly festive update to my facebook, website and blog heading (courtesty of the wonderful Artwork by Angie). I just LOVE this time of year. The excitement, the build up, Christmas movies, cosy nights in by the log burner, gift wrapping, christmas carols and songs on the radio and in the shops, the look of joy in my children's eyes on Christmas eve night. It's just all so magical.
For several months now, I have noticed Christmas themed handmade items creeping into my Facebook newsfeed by some of my favourite pages which got me thinking about this years Christmas Eve hampers.
For the past three or four years I have made up a Christmas eve box for my little and not so little ones. My Children are age 5 and 15, so it can be difficult catering for the large age gap during the rest of the year, but I haven't had any problems so far at Christmas and my eldest gets just as much a kick out of finding the big present on the front lawn that falls from Santa's sleigh every year on his way to Australia than my youngest does. Although he has grown out of the believing stage, he still finds magic in it. He must get it from me! We usually time the present dropping with the International Space Station passing over our house. You can get the times for your local area online.
My favourite Christmas eve boxes by far are by the wonderful Jess over at
Danderoar Designs
and Leanne at
Made 4 Keepsake
Danderoar Designs
Made 4 Keepsake
A Christmas decoration to hang on the tree are great for Christmas eve hampers as they don't take up much room. Personalised ones are a great touch. I just love these ones from
The Banner Boutique
.
The Banner Boutique
Pyjamas are the staple item that I put in my Christmas eve boxes every year and Made 4 Keepsake also has some beautiful personalised ones this year. I love the baby grows too!
Made 4 Keepsake
Before they put on their cosy jammies, give them a nice bubbly bath - with some festive gingerbread scented bubble bath maybe. Last year The Body Shop had these cute penguin sponges which are great fun for kids to wash with. This year they have robins, owls and bears. Be sure to clean behind your ears kids! Santa will be checking!
I usually put in a Christmas movie. I do try to put in a new one each year. Last year was Disney's Santa Buddies. There are so many to choose from and Christmas DVD's can be picked up fairly cheaply this time of year, especially some of the classics.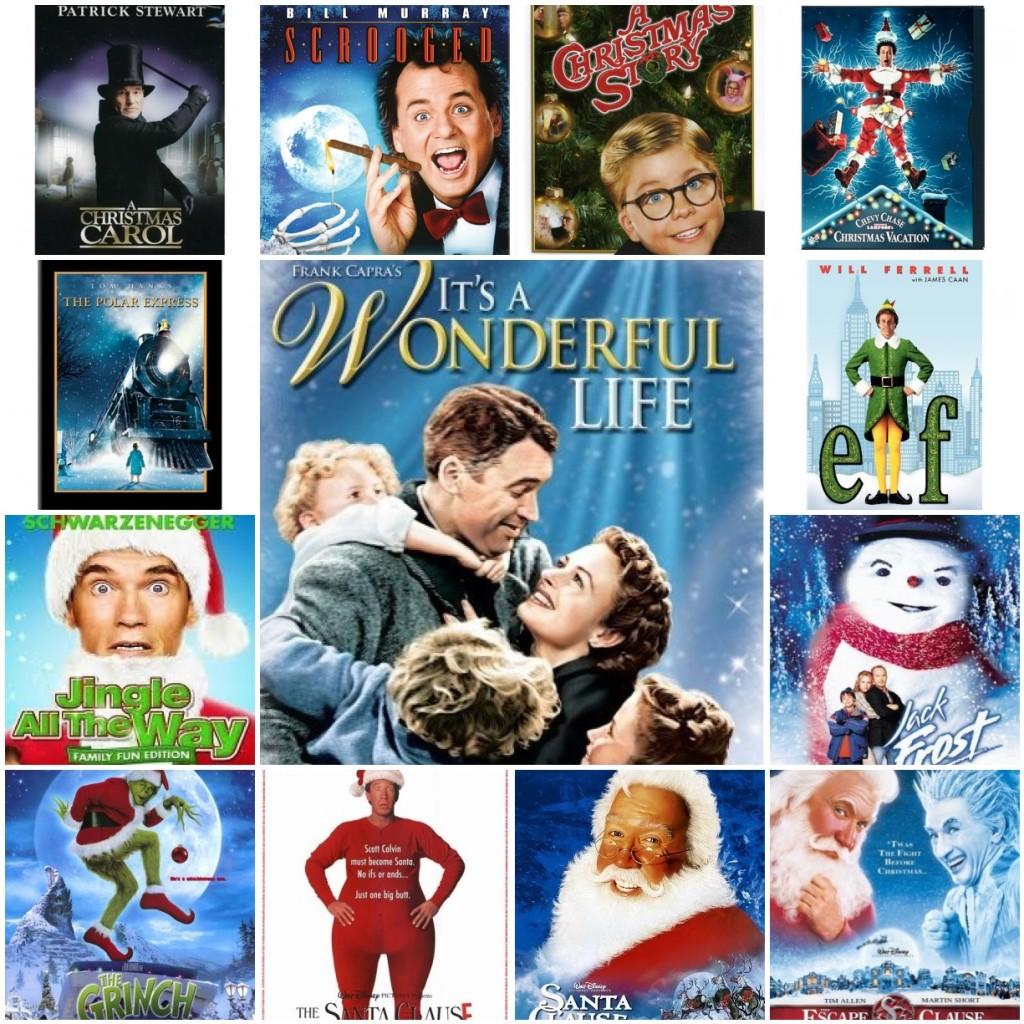 Last year I put in a sachet of hot chocolate and a little mug each. I will probably re-use the same mugs this year as we put them away after Christmas, but the Emma Bridgewater addict in me would love to get my sproglets one of these each. A half pint one for my Son and one of these baby mugs for my Daughter.
Emma Bridgewater
If these are a little out of your price range this year,
Designs by Nikki
have some beautiful Christmas mugs too which can also be personalised. These also make great teacher gifts.
Designs by Nikki
Tesco have bags of Christmas tree-shaped marshmallows at Christmas time, so I put a bag of those in to go on top of their hot chocolates. Be sure to have some squirty cream in the fridge on Christmas eve! You can't have hot chocolate without squirty cream!
I spotted these delicious looking marshamallow snowman treats on Instagram yesterday which would be great to Christmas eve boxes. They are by
Maple Molly's
. There is actually a competition running on their page at the moment to win two of these, so hurry over! The competition ends on Monday 16th November!
Maple Molly's
When it's time for bed, it is time to put out the mince pie and milk for Santa (and carrot for Rudolph of course!). What better way to do this than with a engraved board from
The Laser Boutique.
The Laser Boutique
We have a chimney in our house for Father Christmas to gain access, but for those of you who don't, a Santa Key is a nice idea. I love this one by
Grumble Bums Crafts
on Etsy.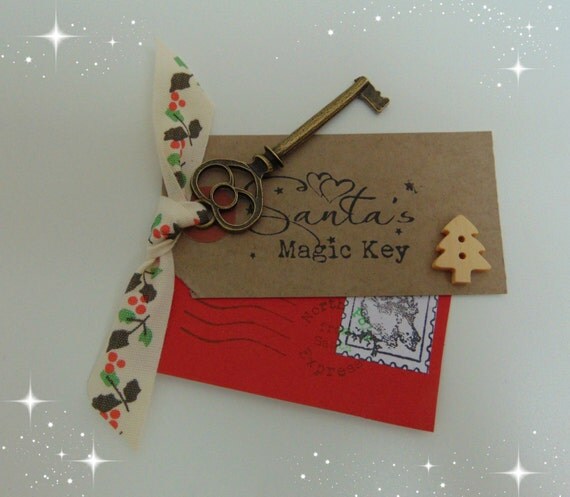 Grumble Bums Crafts
While you're hanging the key of the front door, don't forget to sprinkle some magical reindeer food on the lawn so Santa's reindeers will find your home. I made these reindeer food bags recently, and I should have more in stock around the beginning of December. They're great as they can be used year after year (just refill with porridge oats and bird seed). Keep an eye on my page over at
Little Sugar Plums
for stock notifications.
Little Sugar Plums
And of course, a Christmas Eve box wouldn't be complete without
The Night Before Christmas
bedtime story when the children are nestled all snug in their beds. There are lots of different versions of this story by different authors, but this is the copy we have in our house. I love how traditional it is.
I hope you have fun building your Christmas Eve boxes and have a magical Christmas with your families.