Hello!
It has been so long since I wrote a blog post. I really struggle to find the time to be honest, but this year I have set myself a goal to blog more, and I hope you will support me by commenting below to let me know you are seeing my posts.
As it's Easter in a few weeks, I thought I would share some gift ideas. There are so many beautiful crafts in my newsfeed at the moment.
You may have seen on my
Facebook page
that my baby Easter bunnies have made a reappearance for 2015. They were a huge hit last year and I hope they will be as successful this year, with the introduction of my new plush bunnies too. These are available to purchase in my
Etsy shop
now and are selling fast.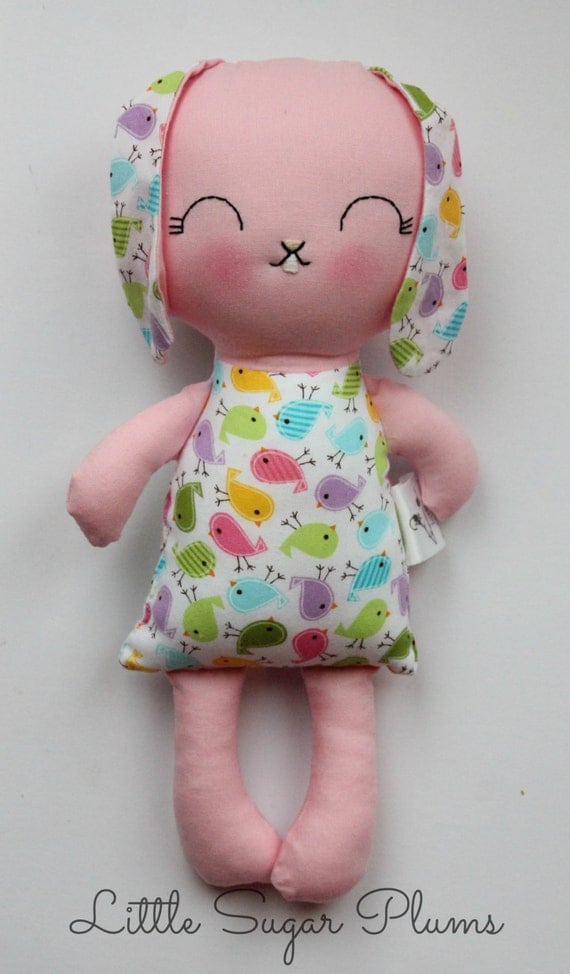 One of my favourite pages on Facebook is
Blossom's
which is run by a lovely lady called Jenna. She makes beautiful felt items, and a particular favourite of mine are these twiggy tree decorations. I had the pleasure of receiving one in a recent giveaway and they are of such a high standard and really beautifully made.
These are available to order on
Blossom's Etsy shop
for a limited time, so get in quick if you want to order some!
Another favourite of mine is
Tilly and Sage
who are selling these gorgeous personalised Easter hampers for children. I LOVE the milk bottle. They are available to purchase now in their
Etsy shop
.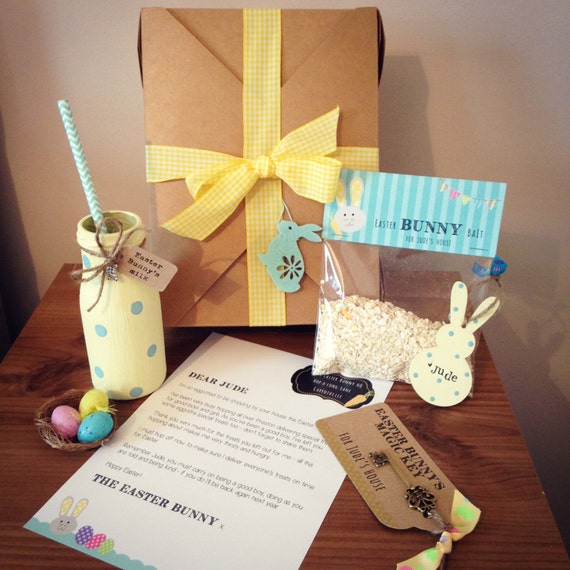 Next up are these pretty clay Easter decorations by
Rustic Tag House
I love the bright spring colours. They would look lovely hanging on a twiggy tree. These are also available to purchase on
Etsy
in time for Easter.

I recently bought a twiggy tree birthday banner set from
Blueberry Crafts
and it is BEAUTIFUL! I really want to add this Easter bunting set to my collection. This one is available in blueberry craft's
Etsy shop.
The pastel colours are so pretty.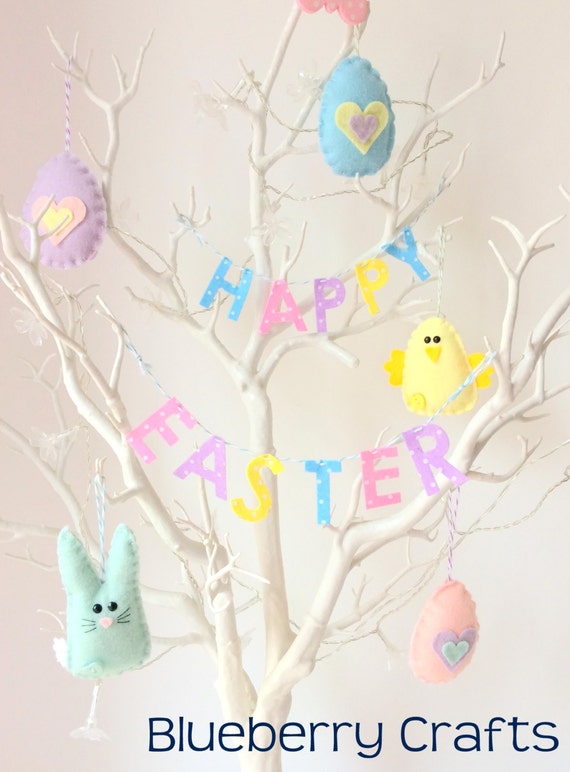 Echo Designs
make the loveliest of plaques. I am lucky enough to own one myself. These Easter ones can be personalised with your own choice of wording making a great alternative to eggs and they're calorie free! Available now on
Echo designs website
AND if you sign up for their newsletter, you get 15% off. But hurry! Offer ends at midnight on Friday!
For more feltie loveliness, pop over to
The Banner Boutique
. Cath's banners and sew your own kits are just gorgeous. My Daughter has one and it just brightens up her room. It's so beautifully made.
I hope you all have a wonderful Easter and enjoy the time with your families.
Spring wishes